Ross India Journey
Ross is a world leader in mixing & blending technology with a legacy of more than 175 years. It manufactures industrial mixing, blending, drying and dispersion equipment. The company is privately owned by the Ross family and presently operates through 5 plants in USA, a dedicated R&D center, 2 plants in China and 1 in India. USA, China and India have their own dedicated test labs for customers to test their applications on the range of products that Ross offers.
Mission Statement
Our mission at ROSS is given to us by our customers every day. Our employee owners are at the HEART manufacturing, solving problems from concept to completion with a knack for invention. In this way, ROSS adds VALUE to businesses by building SUPERIOR mixing and process solutions for great products worldwide. We foster RELATIONSHIPS through world-class customer SERVICE. Striving to be the world LEADER in Mixing & Blending Technology, we not only imagine possibilities-we CREATE them.
Ross Process Equipment India Pvt. Ltd., the Indian arm of Ross, has a state-of-the-art manufacturing facility near Chakan in Pune. The well-appointed 1,00,000 sq. ft. manufacturing plant is designed to cater to the growing demand for quality equipment in the Indian markets, with focus on offering precise application based solutions, Ross India aims at leadership in the India ,SAARC, UAE and Africa region. Ross' equipment are innovatively designed and manufactured for dispersion, drying, blending, emulsification, homogenization, particle size reduction, high viscosity compounding, sub surface powder induction, agitated vacuum drying and other processes. Ross India has also actively engaged in providing customized tanks, agitators, pressure vessels and reactors as per the market demands. The plant is already making a range of products including Dispersers, High Shear Mixers, Kneaders, Multi Shaft Mixers, Planetary Mixers, Ribbon - Paddle Blenders, Solids/ Liquid injection, Three Roll Mills, Tumble Blenders, Vacuum Drying Systems, Vacuum Mixers Homogenizers, Vertical Blender and Discharge System. The products serve a spectrum of industries including chemical, adhesives and sealants, electronics, pharmaceutical, explosives, food, polymers, plastics and composites , paints, inks and coating, metals and ceramics, cosmetics and personal care.
Team
Ross India employees a good mix of youth and experience that is always enthusiastic in striving for the company's mission of solving problems through invention. The team is trained to produce quality equipment matching to global standards while meeting and exceeding the customer needs. We efficiently reach out to all parts of India through our Sales & Service network. With focus on offering precise application based solutions, Ross India aims at leadership in the Indian market as well as entry in the Middle East and African countries very soon.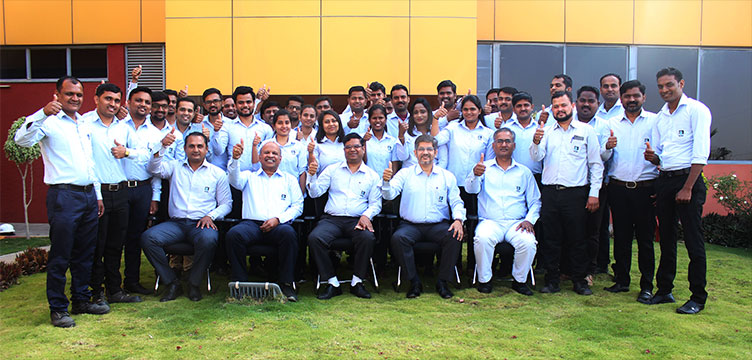 Manufacturing Facility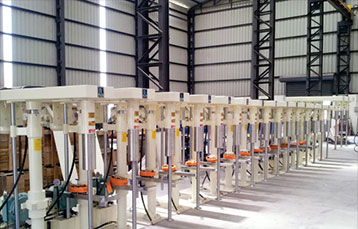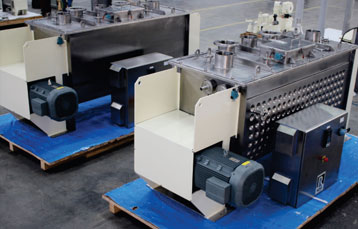 Test Lab
The newly developed test lab provides a variety of process-line simulations enabling customers to identify the best possible equipment before making a purchase. The facility will help in identifying customer's exact need and deciding on the best solution for it.